Set of 4 brand new recipe cards (meringues, cookies & rice krispie treat, yule log, carrot cake)
Buy the four newest additions to our recipe card collection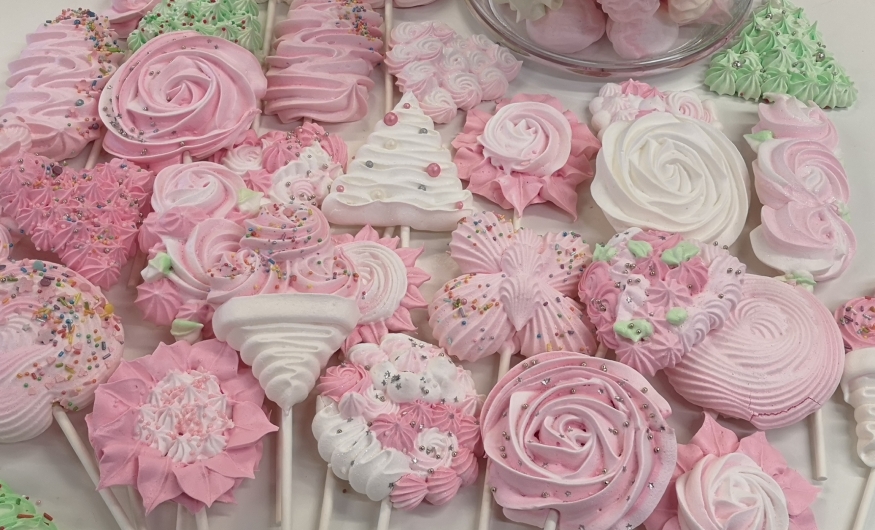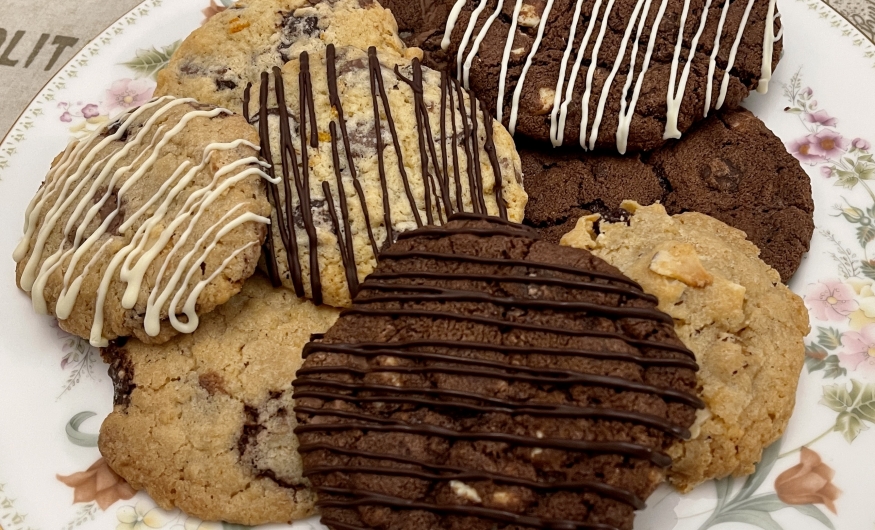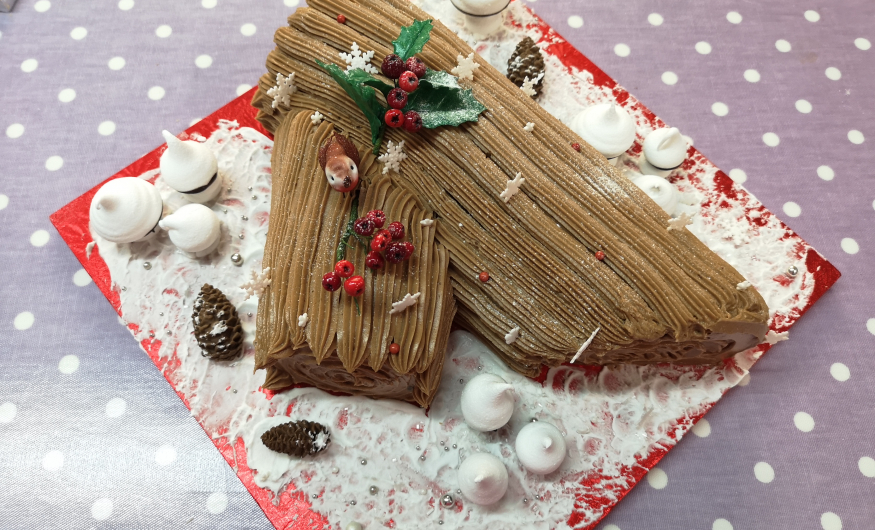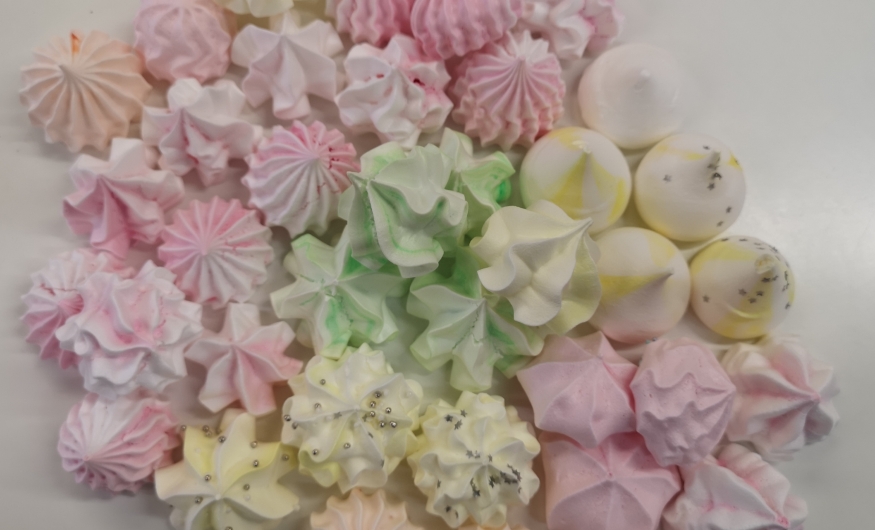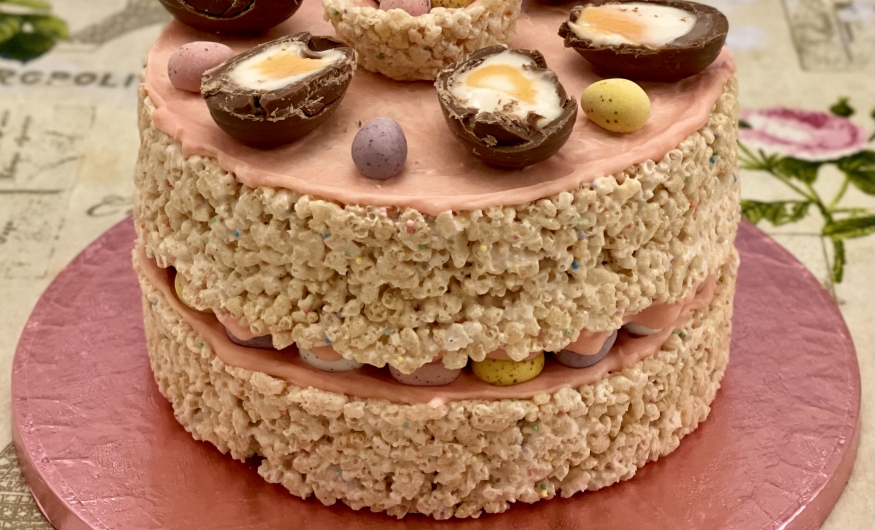 Buy the four newest additions to our recipe card collection - meringues, cookies & rice krispie treat, yule log, carrot cake (revised edition)
Carrot cake - revised edition
There are so many recipes for carrot cake but this one turns out perfectly every time. It is light and moist yet firm enough to take the weight of sugar paste icing. There is the optional addition of rum-soaked raisins and we've given information to enable you to adjust this cake to cater for nut allergies.
Scaled for different sized tins from a 4 inch (10cm) to a 13 inch (33cm) with cooking times with clear step by step instructions, including how to line the cake tin
There are instructions on how to use the recipe to make carrot cake cupcakes and also carrot cake bars.
Also included are suggestions for fillings and toppings including a recipe for traditional cream cheese frosting.
Storage instructions and keeping times are included.
Cookies & Rice krispie treat - 18 different cookie recipes, gluten free and dairy free brownies, cookie 'cake' as well as Rice Krispie Treat
A truly delicious collection! Recipes include
Chocolate chip cookies - delicious, chocolately, crunchy on the outside, chewy and soft in the middle and variations to create......
Chocolate chip & orange
Chocolate chip & raisin
Double chocolate chip
Chocolate chip & ginger
Chocolate chip & marzipan
Almond, chocolate chip & marzipan
White chocolate, marzipan & cherry
White chocolate & strawberry
Bakewell (cherry & almond)
Lemon & white chocolate
Coffee, walnut & chocolate chip
White chocolate, macadamia nuts & cherry
Chocolate & hazelnut
Tropical
Salted caramel & milk chocolate chip
Chocolate chip & marshmallow
Mini egg
There are instructions to create gluten-free and dairy-free cookies as well as storage guidelines.
There are instructions for how to create a cookie 'cake'.
Meringues - Recipes for meringue using fresh egg white and meri-white (pasteurised fry egg white), and also vegan meringue.
There is guidance on adding flavour and a variety of methods for adding colour. Instructions on how to pipe meringue and how to make
meringue kisses
doughnut meringue
meringue nests (including decoration ideas)
mini meringue nests
meringue lollipops- including 'stick' lollipops, flower lollipops, heart lollipops, multi design lollipops, rose swirl lollipops, Christmas tree lollipops
meringue toadstools
meringue wreaths
Storage and keeping times
Yule log - A card filled with festive yumminess! Step by step recipes and instructions for yule log including storage and freezing.
The card has recipes for
Traditional yule log
Chocolate & orange yule log
Black forest yule log
Tiramisu yule log
Chocolate & hazelnut yule log
Rum & raisin yule log
Lemon yule log
Chantilly cream
Ganache
Swiss meringue buttercream (chocolate)