Luxury chocolate Madeira Cake
Adored by children and adults alike this light, chocolate sponge is perfect for covering with your favourite chocolate topping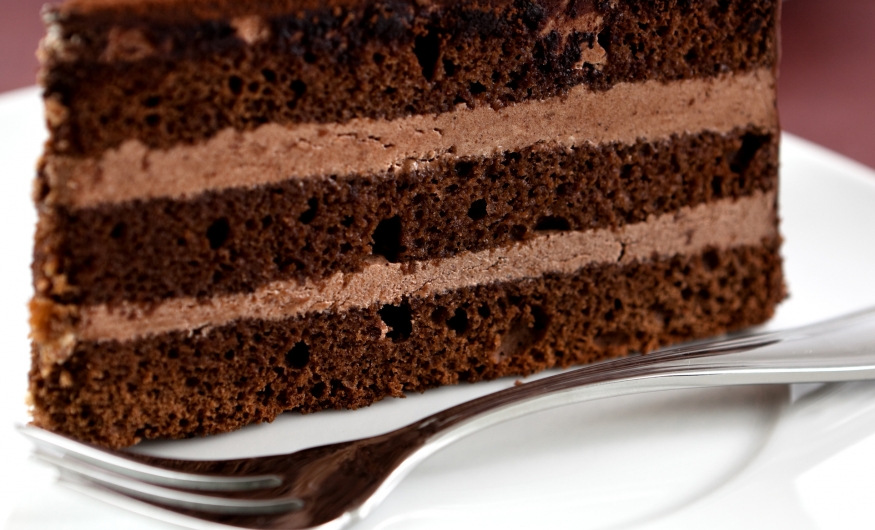 Adored by children and adults alike this light, chocolate sponge is perfect for covering with sugar paste, your favourite chocolate topping or can be carved into shapes for novelty cakes. We've included our 'lick the bowl clean' chocolate buttercream recipe and instructions on how to achieve the perfect sugar paste covering on your cake.
Scaled for different sized tins from a 4 inch (10cm) to a 14 inch (33cm) square and a 5 inch (12cm) to a 15inch (38cm) round with cooking times and clear step by step instructions.
Not only did I buy a fantastic recipe card, but I was given some additional tips from Annabelle. Best chocolate cake for my 'Love Birds in a Nest'.
— Wendy Mullings, 1st February 2018
It's chocolate, it's cake, it's simple to make. I love this recipe – so did my wedding guests. Moist & delicious.
— Alexis Ingram, 1st February 2018
So simple and easy and a hit with my children. I use the 6" to make 24 small cupcakes to freeze then use as a packed lunch pudding. They defrost by the time lunch comes along.
— Fiona Dalzell, 1st February 2018
This is a favourite for my whole family & also with work colleagues. Lovely & delicious.
— Sally Price, 1st February 2018
I personally do not eat chocolate cake. However I write this review on behalf of all the people I have made it for. They absolutely love it and say they have never eaten such a light and moist cake.
— Hayley Morgan, 2nd February 2018
A delicious cake, follow exactly what is on the card & you can't go wrong.
— Wendy, 2nd February 2018
Beautifully moist recipe, as some choc cakes can be quite dry. Easy to follow instructions. Rich and decadent.
— Jill Griffin, 2nd February 2018
Very good.. It gives the different weight for all sizes of cakes so can be adapted for your own tins & requirements. Luxurious moist cake.
— Jill Cox, 2nd February 2018
The most heavenly chocolate cake ever. The chocolate buttercream and ganache goes amazingly with this cake. A must make!
— Stephanie Harris, 2nd February 2018
Thank you so much for your advice and tips... I've now had the chance to try the chocolate madeira recipe a couple of times and it has been brilliant! I've changed the sugar and chocolate [to light brown muscovado sugar and cocoa butter-based chocolate] as you suggested, and I can not believe the difference it has made! If you plan to produce any more recipe cards for different flavors, I would be very keen to purchase them too!
— Emine, 24th February 2018
An amazing cake to put under fondant.
— Louise, 1st May 2018
Salted Caramel, Vanilla Madeira and Luxury Chocolate Madeira recipes, all fantastic. They are my go to recipes now!
— Karen, 2nd August 2018
After a couple of practice goes to account for my crazy oven I have got this cake nailed. Following the recipe & all the helpful advice on the card, you just can't go wrong, delicious everytime and always gets compliments!
— Nicola Skinner, 25th September 2019
So easy to use + follow. Delicious.
— Molly Payton, 25th September 2019
Really is luxury - tastes wonderful & event I can make a cake that is really great. For a novice its confidence building. Delicious!
— Lizzie, 25th September 2019
Excellent cake every time and not dry.
— Sandra Pullen, 25th September 2019
A deliciously moist cake, as with all recipes make sure your accurate with your weighing. Fab!
— Jackie Frost, 25th September 2019